Description
Polyform F Series Boat Fenders
Polyform has been producing the F Series fender for over 50 years and there is no comparison when it comes to quality, range of sizes and protection offered. The F Series fender has offered protection to the world's finest yachts and fishing vessels. Why? Because the owners and captains of these prestigious boats know that they can rely on Polyform's F Series fenders to offer the size, strength and dependability to protect their vessels from the rigors of the sea and weather. If you want the ultimate in protection for your boat, Polyform F Series fenders are the only choice!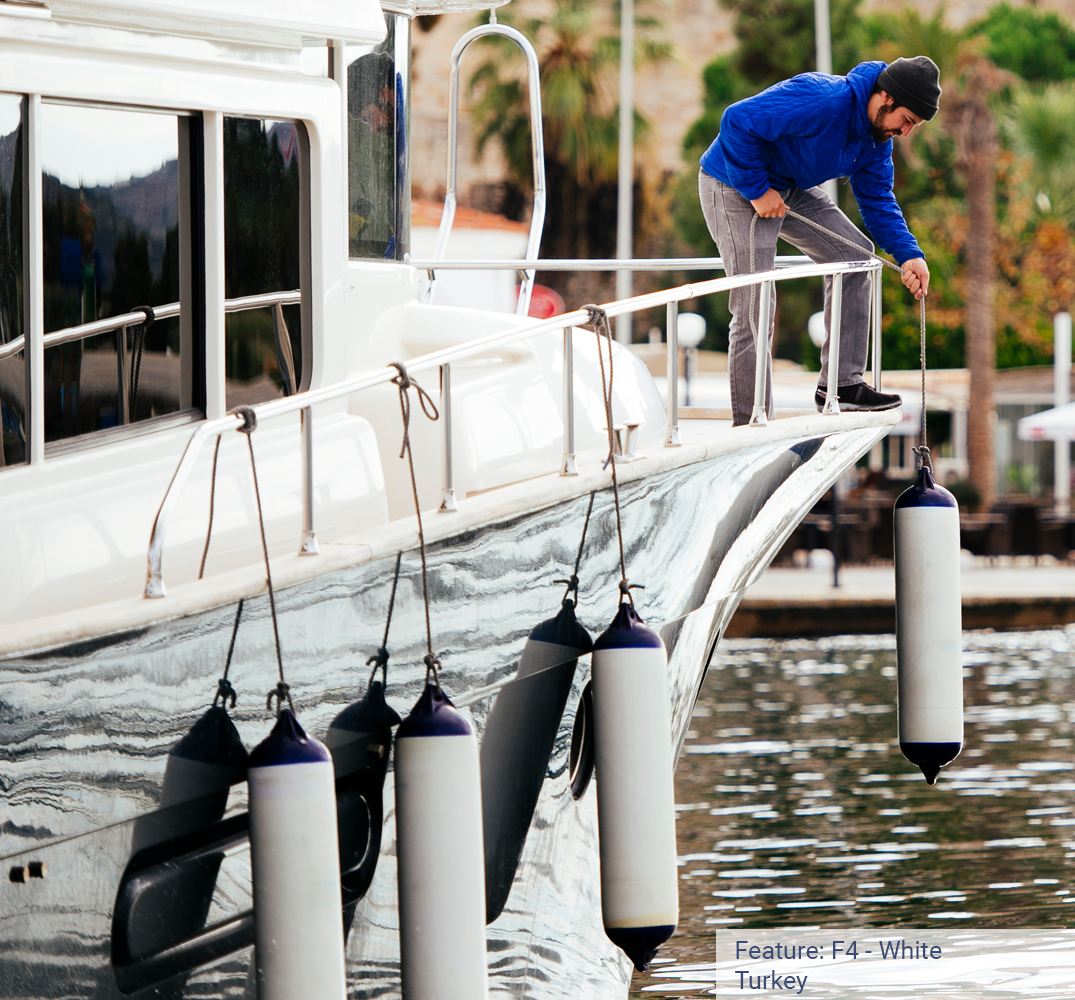 F Series Features
Wide range of sizes to suit any vessel
Unique vinyl valve seals securely
Even wall thickness for maximum strength and durability
Multiple ribbed reinforced ropeholds
Twin - eye design for vertical or horizontal use
Designed for use in permanent unprotected moorings, pilings, locks and concrete walls
There is a chance we might be out of stock.
If we are out of stock for any of the items that you have ordered we will call you before shipping.
Payment & Security
Your payment information is processed securely. We do not store credit card details nor have access to your credit card information.